These Budget-Friendly Marketing Products Will Boost Your Small Business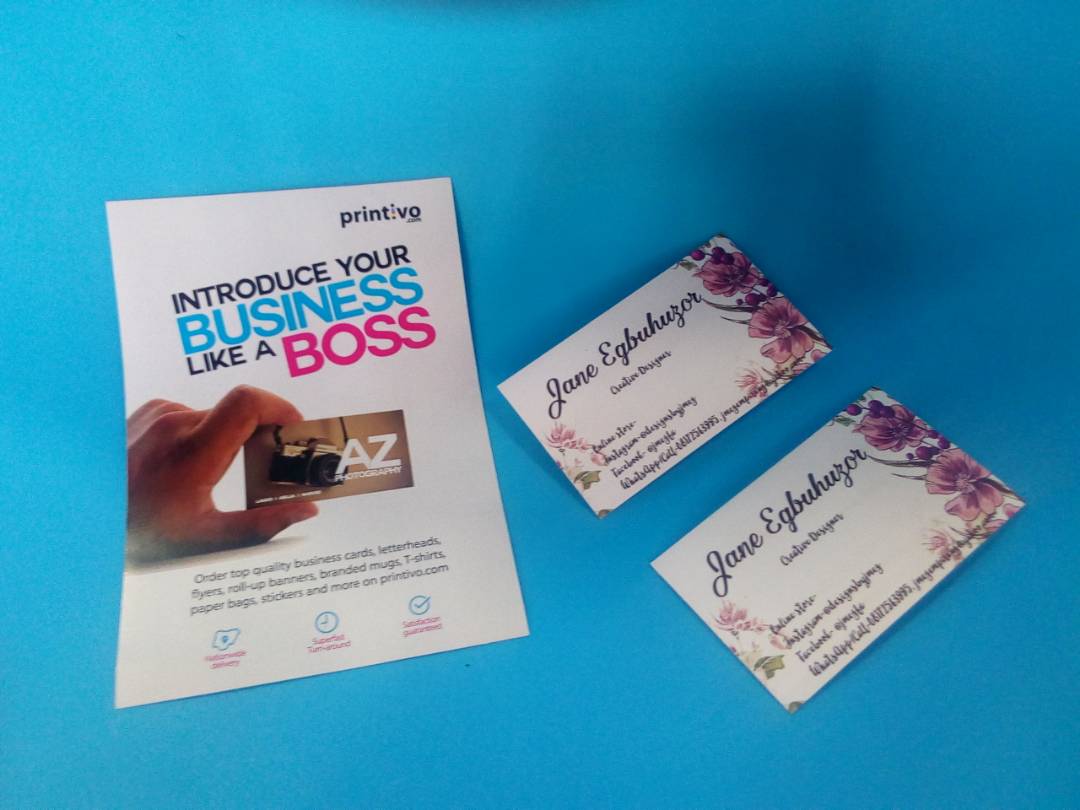 1.  X-BANNER
It costs less than N10,000 to print an x-banner on Printivo.com, but the overall effect of displaying one at the entrance of your office or at your stand during exhibition cannot be over-emphasized. Create your own x-banner and make your business soar.
2. BUDGET ROLL-UP BANNERS
Rollup banners are awesome, reusable brand exposure tools. Create compelling designs for your brand and use your banner anywhere. depending on your preference, you can either opt for the small based or big based style.
3. BUSINESS CARD
Business cards will for a long time  remain useful in building your brand. Ensuring you carry your pack of business cards with you everywhere will do the job. Give it out to people. They may lose the cards but they will never forget your brand.
Related: Hacks On Driving Word Of Mouth Marketing For Your Business

4. BRANDED CLOTHING
Ensure your staff and promoters of your business wear your brand every time, this will help reinforce the brand name and your identity before everyone that encounters it. the strongest advantage of branded clothing is that the wearer often times is available to do the selling on your behalf when approached by a potential lead.
5. STICKERS
One of the most important rules of marketing is Never send anything unbranded. Imaging sending a letter to your friend without your name or any information about the sender. No matter how awesome the content is, the recipient will never know who sent it, hence no THANK YOUs or any form of response; That's exactly what it's like shipping your products without branding. Use branded full colour stickers, and this can be of any shape and size. It will help spread your brand to your target audience faster than a wild fire.
Comments
comments