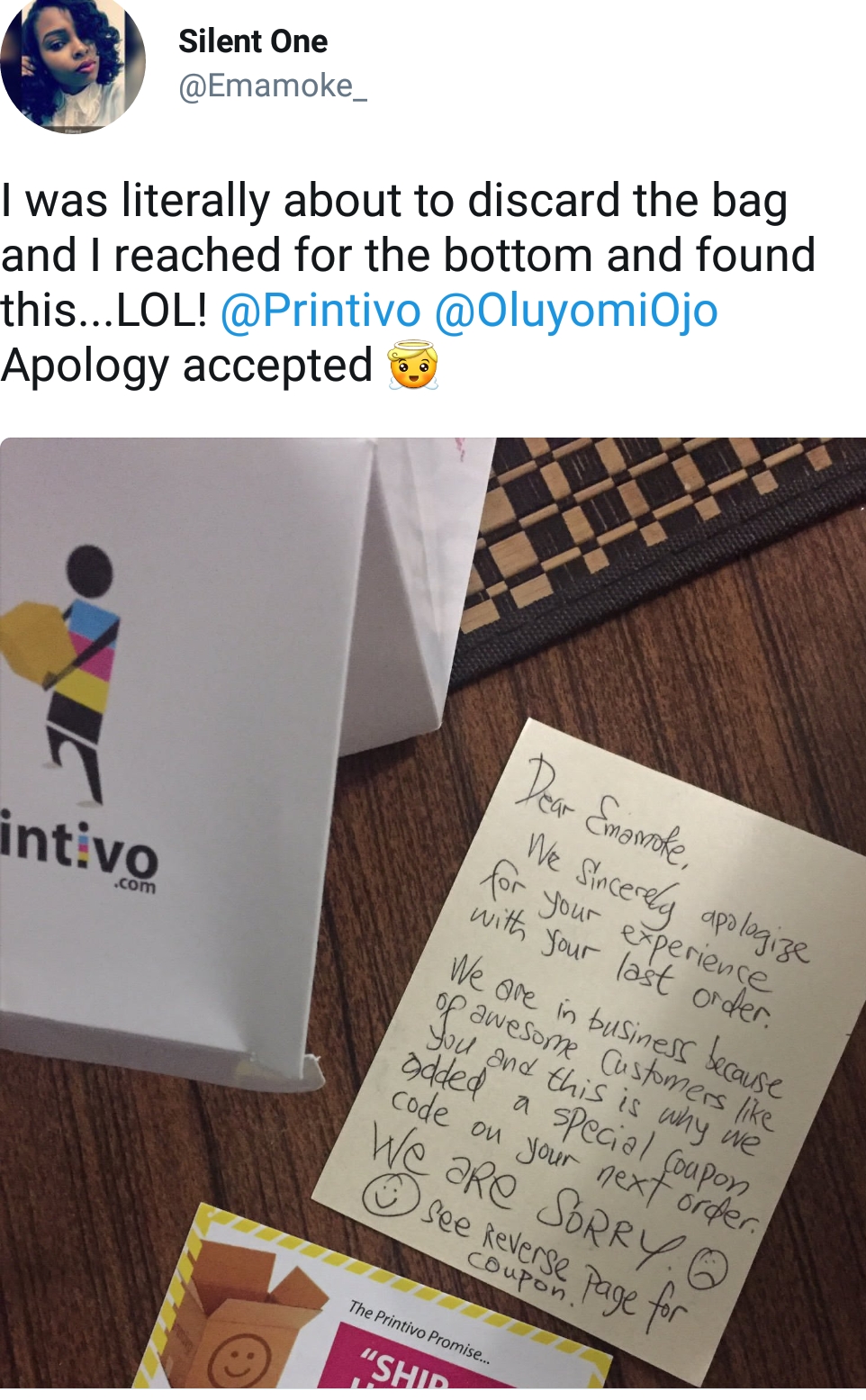 Think about the last time a close friend or colleague talked so much about a business/ service that you couldn't wait to have your experience.  What was the particular thing that informed your decision to give a trail? That, most definitely was a strategy deployed by such business owner to making people talk to whoever cares to listen,  about how amazing a business they run.
it's called the unexplainable power word of mouth marketing, and this post will breeze through 5 of those strategies and how to make them work for your business.
What is word Of Mouth (WOM) Marketing?
Simply put, Oral or written recommendation by a satisfied customer to the prospective customers of a good or service. Considered to be the most effective form of promotion.
fact:  92% of consumers worldwide trust recommendations from family members or friends more than any form of advertising. source: WOMMapedia
1. Produce quality
This point could stand alone and still make sense, but for the sake of reiterating, quality product and service sets the foundation for your business' chances of getting WOM marketing. No one would refer their family or friend to a business with shitty product quality.
Do not compromize, do all that is necessary to make your product/service standard. You might be worried about the effect it'd have on your selling price, but hey, people are ready to pay whatever it'd cost them to get quality.
2. Don't Toy With Customer Service
Like the tires of a bicycle, customer service and quality product are useless without one another. They have to go together. The good thing about this is that the culture of focusing on customer service is still alien to a lot of businesses in this part of the world. More like a new technology, it's always amazing to be among the early adopters. focus on customer care and watch your customers travel beyond your expectations to lure others in for you.
3. Design a loyalty program
Everyone likes reward, no matter how small. But you need to design it in such a way that would make them go on an automated mode of marketing for your sake.
You can borrow a leaf from Pizza Hut's  Hut Rewards, where customers earned points towards a free pizza by ordering through a mobile application, incenting consumers to forego ordering over the phone. OR go the Starbucks way where whenever a member of the Starbucks program gets 30 Stars" in a 12 month period they achieve "Gold Level" status. This comes with some great perks including: free refills free food and drink offers, and most importantly the personalized gold card.
Show appreciations in memorable ways. Add your personal touch and message to our A6 Thank You cards.
4. Give your customers something to talk about
Products like Apple and Amazon have successfully hacked into this strategy and it's been working wonders in increasing their customer base. While some will talk about how amazing your product packaging is, let some gush about how superb your website/social media page is set up. As unimportant as this might seem, it endears new leads to your business.
5. Gifts Gifts Gifts
Be deliberate about this. Everyone likes being gifted things, especially when least expected. And this is why a lot of customers wouldn't waste much time before jumping on social media to publicly appreciate the company behind the gift, taunting their friends in the process.
Even though there are more than a hundred ways of going about generating Word of mouth buzz for your business, It's advisable you take a good look at them, examine your business and start with which can easily be implemented.
After all that's been said, it's worthy to note that there's a side effect to every successful word of mouth marketing strategy, and that is the fact that New customers will be coming with an extreme level of high expectations wrapped with high level of doubt as well. Ensure you surpass their expectations as this will turn them into fishers of even more customers, A win-win situation for you and your business in the short, medium and long run.
Ready to return back to your drawing board? Just do it!
5 Reasons Why Your Customers Are Running To Your Competitors
Comments
comments