8 Tips On Creating Wedding Invitations People Will Love
The season of weddings is here! Regardless of who they are or where they are, this is an exciting time for everyone. Some are busy getting ready and fretting over their big day and others are jotting down wedding wishes and preparing presents for their newly-wed friends. There are so many tasks to go over; pick a dress, find a venue, get the perfect date, the list could go on. Everyone involved will find themselves guessing and second-guessing and guessing again, there is no right way to make any decision.
One chore that gets undermined in all this hustle and bustle is the extremely task of designing and printing the invitations. The day gets closer and you realize nobody has been invited! Fear not, the mission of making and sending out the perfect invitations isn't as daunting as it seems. Just follow these tips and tricks and people will be fawning over your special day even before it has started.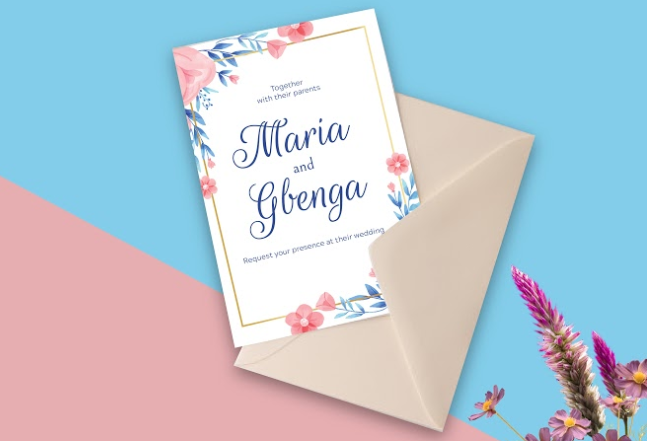 Let it hint at the style:
A wedding card is the guest's first hint into what your wedding will be like. The extent of formality, the mood, the color scheme, the setting, and of course the details. So, it's very important to come up with a card that reflects the theme you've picked for your wedding.
Play around with the aesthetics:
There are standard sizes and standard colors that are normally followed by most wedding planners. That doesn't mean we can't get creative with these dimensions and artistic details. People now add more creative cuts and colors and ditch the traditional ones. It is important to remember while doing this that your wedding card doesn't stick out like a sore thumb from the rest of your arrangements; a neon yellow card in a pastel setting just won't do.
Make sure it's legible:
Pick font colors and styles that don't leave the recipient squinting at the card. There's no point in having pretty letters and characters that the guests can't even read. Avoid colors that can't be seen, or if you do want to go with them for aesthetic reasons, make sure the background is such that it makes them pop instead of absorbing them into itself.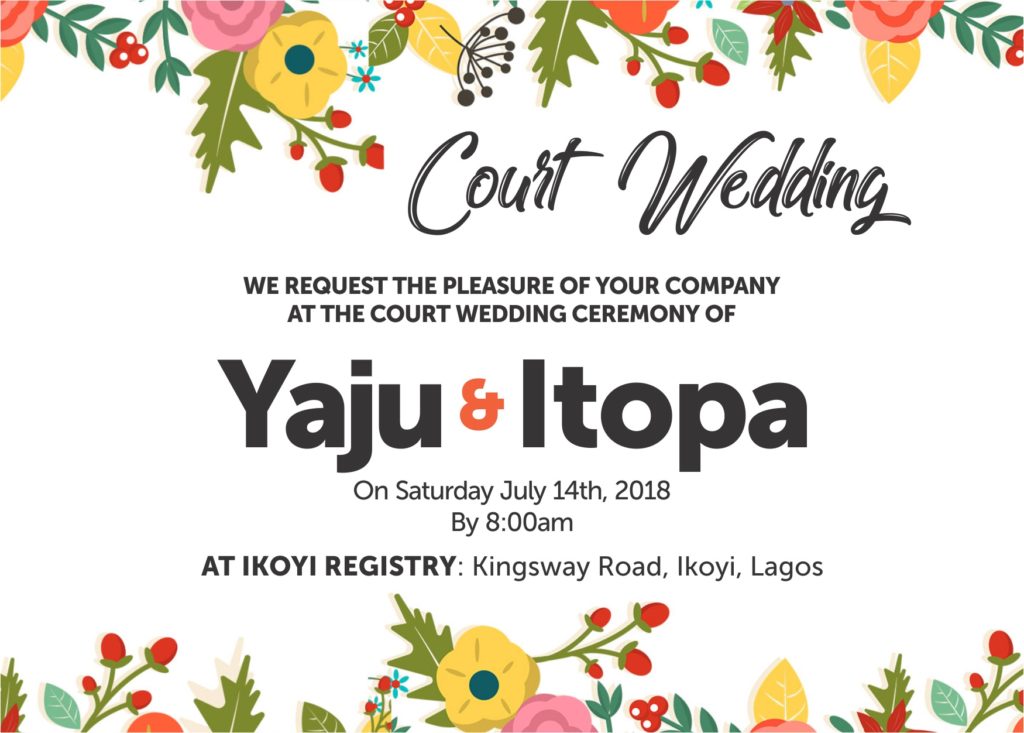 Don't crowd the card:
You don't need lengthy paragraphs to convince someone to attend, save that for emails and texts, only put on the information that is necessary for them to know right away. Also, don't put too many graphics on the card. Minimalism is the way to go when designing wedding invites. It shouldn't be a struggle for the reader to fish out information from all the decorations and motifs on the card.
Carefully choose what to write:
Don't leave out crucial information in your attempt at brevity. Be concise but not vague. List down the venue, the timing, the names, where to send their RSVPs, etc. Get everything read by two or more people to be more certain. All these are stuff they need to know before they decide to attend. Don't skip out on such info unless you want to be bombarded with a million calls and texts right before your wedding.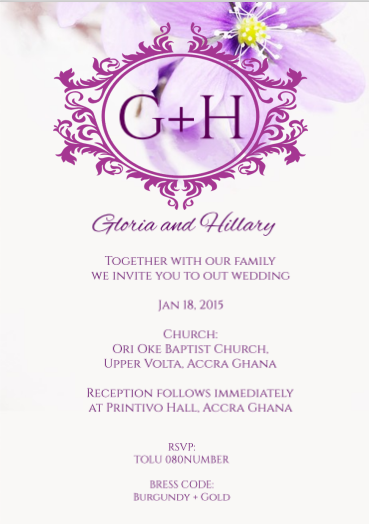 6.Start early:
Since you're going to need the RSVPs to come in before you make your order for food, you should send out the invites early. So, start making them right away and send them out at least several months before the big day. Not only will that get you responses sooner, but it will also leave you room to correct any errors and send out second invites to anyone who's lost theirs in the mail or whatever else might come up.
Decide on a budget:
The cost of printing cards can vary greatly and you get a very wide variety of options and prices to pick from. Depending on the material, font, color, etc. that you go with, prices will vary greatly. You can add details like engravings or letterpress depending on how much you want to spend on your invites.
Get more than you need:
It's smart to get more invites than households that they need to be sent to. Get at least 25 extra in case some invites need to be resent or the address on some comes out wrong. The process of going back and printing extras after it's been done already proves to be very expensive and tiresome, so best avoid it by thinking ahead of time.
Planning a wedding can be quite overwhelming so it's always wise to get all the help you can manage.
Comments
comments