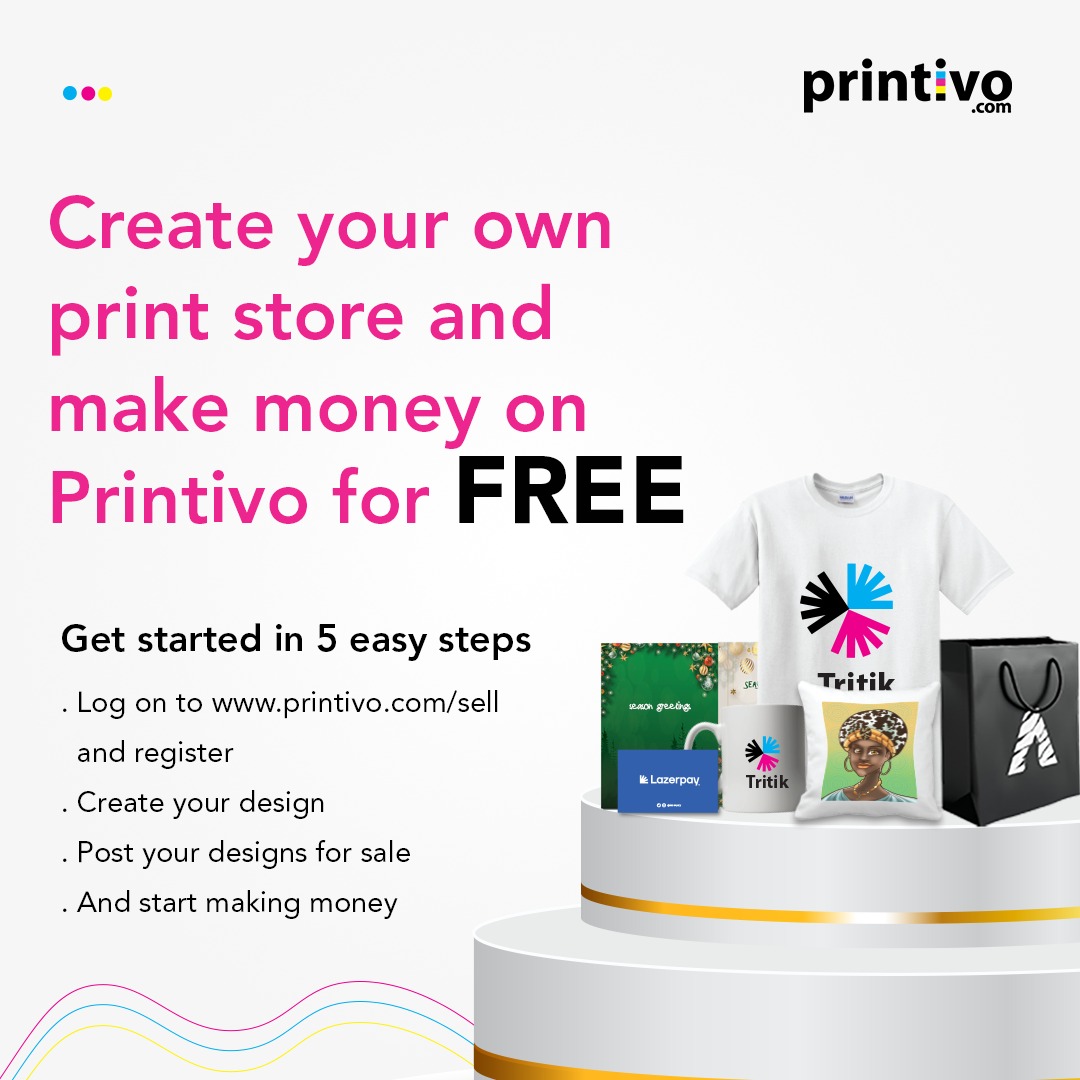 The Printivo Market Place
Graduating students who are used to forcing everyone to contribute for class t-shirts, face caps, etc,
Designers who want to earn more,
Communities and movements that want to get the word out and still earn from members and followers,
Religious associations and fellowships, that want to share God's words through print and get members to buy, The Printivo Market place is for you!
Our Printivo Marketplace is a printing platform where everyone can create and sell designs on print products and earn 15% royalties on their designs
Designers get to register to own a store and create designs on bags, mugs, shirts, and business cards among many others. Printivo will handle material sourcing, printing, shipping, and customer service while you earn 15% on all sales made in the store.
To know more about the Printivo Marketplace, we have more details here https://printivo.com/blog/how-the-printivo-marketplace-works/
Making money on Printivo is as easy as pie and all you have to do is create, sell and earn
Some top earners on the Printivo Marketplace include Netiximpress, Hobby Hub Art, Bluefire Designs, Fadges graphics, Designs by Olly, Good vibe, and others. They have earned over one hundred thousand Naira each (N100,000) from their Printivo Marketplace stores. 
These designers have trusted Printivo with helping them with printing, shipping, and managing customers after they have created their unique and beautiful designs.
You can be a part of the Printivo family today and earn from the comfort of your home.
Here's how to join the Printivo Marketplace
Get started in 5 easy steps
Log on to www.printivo.com/sell and register
Set up your store and start creating your designs
Post your designs for sale when you are happy with the designs you created
And start making money as soon as your design is approved and used
An extra income source is always needed. Create your store here and start earning
Comments
comments