Introducing Printivo Express Fulfillment and Gifts Services
Following a series of interactions with the Printivo community, it was concluded that adding an express fulfillment service was a no brainer. In this light, the product and marketing team combined forces in actualizing the initiative.
You now can order for a selected range of products on Printivo.com and have them delivered to your doorstep within 24 hours.
These selected products have been selected to test the efficiency of the service before other products are added in the future. These products include Business cards, Letterheads,  Continuation sheet, Flyers, and Custom Mugs.
How it Works
The Printivo express delivery is classified into two viz:
Same-day delivery: this is a scenario where an order placed by a customer is fulfilled and delivered within the same day. To make this happen, however, customers must have placed this order before 10am.
Next day Delivery: for this delivery option, customers who place their orders after 10 am will get their orders processed and delivered within 24 hours. The implication of this is that such customers are guaranteed of getting their orders.
This service is Open to Lagos Residents Only.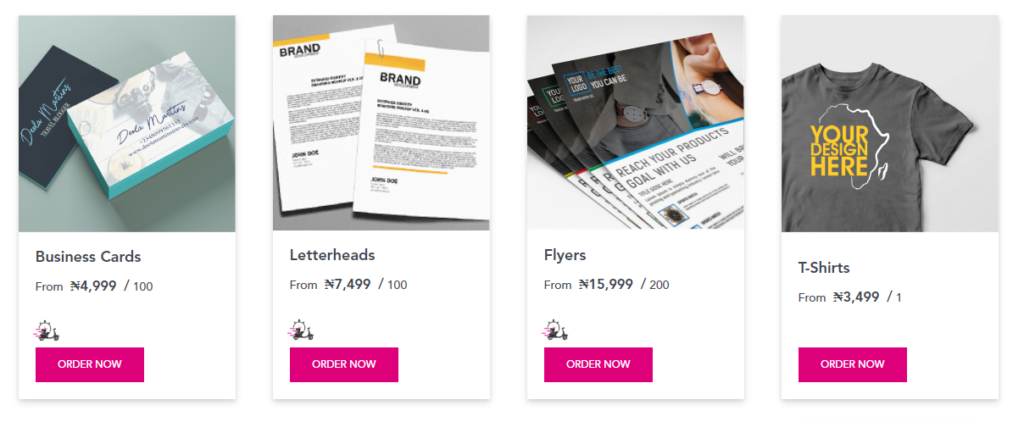 Getting Started
To start taking advantage of the Printivo Express fulfillment service, simply:
– Log on to Printivo.com
– Click on the Express icon on any of the selected product pages
– Complete your order request by uploading your design or editing any of Printivo's templates and selecting the express delivery option
– Checkout and make payment to validate your order
Bonus
This Season, Printivo is Launching a Service for Promotional gift items for the Holiday. The service provides a wide range of gifts from Hoodies to bags, flash drives, shirts keychains, and over 10,000 diverse gift products, if interested in knowing more, please email

[email protected]

or call 09085427305 to get started.
Comments
comments