7 Reasons Why You Need a Business Plan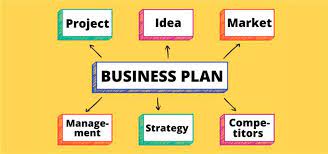 Whether you're starting a small business or searching for ways to expand an existing one, a business plan is an important tool that would guide you all the way. This is a written document that outlines the short and long-term goals, financial and operational objectives of a company, and how it hopes to achieve them.
This particular plan usually consists of company description, market/competitors analysis, sales strategy, financial projections, funding, etc.
Here are a few reasons why having a business plan is important.
Business funding
Anyone willing to put funds into a business would need to be sure it's in good hands. A business plan is the most effective tool to prove that your business idea is realistic. It is also one of the requirements of most investors.
Hiring employees
With a business plan that outlines the objectives/goals of the company, you would not only employ people who are aligned with those goals/objectives. This would consequently hasten your business growth.
Understanding business structure
Writing this plan can go a long way in helping your business. Potential investors get to understand all that your business entails including the market, competitors, consumer preferences, etc.
Avoidance of mistakes
Potentially critical mistakes can be avoided with the help of a business plan. Mistakes on funding, pricing, competition, etc that can pose a threat to businesses are avoided like plague.
Risk reduction
An understanding of revenue and expense projections, logistics and operational plans, and market landscape all contained in this well-written plan can help reduce the risk factor of an inherently precarious way to make a living.
FIllable One Page Business Template
Proof of business viability
While passion can be a great motivator, it's not great proof of the point. Planning out exactly how to turn that vision into a successful business is perhaps the most important step between concept and reality. Hence, this plan can help you confirm that your grand idea makes sound business sense.
Better decision making
Having a written plan for your business allows you to determine the answer to some of the most critical business decisions ahead of time. This process also allows you to sit and think about major components of your business before you get started. These include your marketing strategy and what products you'll sell.
Now that you know the importance of having a business plan, we hope you'll write one if your existing/new business doesn't have any yet.
Download Free Business plan templates here
Comments
comments